Authors
---
Ron Baker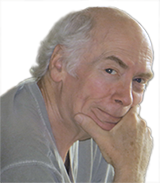 Ron Baker is an outreach leader, writer, editor and designer. He is the founder and director of the nonprofit The Movement (We are the local, world non-movement of all living things... Really), a website developer for local governments, nonprofits and corporations as well as a publisher of corporate magazines.
In his other "life", for more than 40 years he has been providing public information programs to local governments as well as media relations, internal and external public relations, marketing and sales services to a variety of major companies, small businesses, nonprofit and professional organizations over a wide spectrum of industries.
Baker served as Senior Vice President – Marketing for Inacomp Computer Centers, Inc. and as acting President of Inacomp Computer Centers Michigan Region, where he supervised operations of 23 Inacomp locations.
He was also a vice president in the public relations firm of Anthony M. Franco, Inc. and communications manager of Eaton Corporation Automotive Components Group where he had overall responsibility for communications programs of 11 major divisions.
Baker founded his company, Marketing Communications Counsel, Inc. (MCC, Inc. now eMCC, LLC) in 1981.
He began his career as a broadcast journalist and he is a graduate of the University of Akron (BA 1971). While employed with the Goodyear Tire and Rubber Co., The Goodyear Bank and Eaton Corp., he received his early business marketing and finance training.
From 1973 through 1977, Baker was the executive director, and a founder of International Soap Box Derby, Inc. the 501-C-3 organization that restructured and established funding for the All-American Soap Box Derby youth program. Baker served in the U.S. Army as a medic.
Go here for more about Ron Baker and his work: www.mktcom.net ; www.americarevues.com ; www.encoreboomer.com ; www.brkthu.org ; ibfinvestigations.org
Gary Baker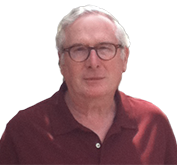 Gary R. Baker, Senior Lecturer, English Composition, University of Akron, is a writer and educator with an international background. He has been an academic adviser for international students at the university and high school levels and has been an instructor at the college, secondary, and middle school levels. He has served as an academic department chairman at two private schools. He has designed curricula with an international emphasis. He has also written for weekly newspapers.
Baker is an experienced Web site copywriter with a B.A. Degree from Kent State University, an M.A. from Miami University, and an M.A. from Virginia Commonwealth University plus additional graduate work at George Mason University. He studied on the graduate level in England through the University of Bradford and the University of London. Baker served in the U.S. Air Force in the Strategic Air Command and the Air Defense Command.
Dr. Robert Slattery, MD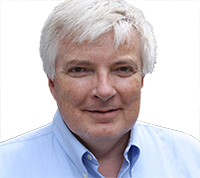 Dr. Robert Slattery is a skilled practitioner, helping patients understand how they view themselves and how they interact with their world in order to better cope, adapt and transform themselves. With more than 25 years in private practice, he has worked with people of diverse socio-economic backgrounds and ethnicities. He is a leading innovator in providing practical and highly skilled mental health support to university and college students, as well as to the general public.
Educated at Yale College and the University of Pennsylvania, School Medicine, Dr. Robert Slattery MD is a long-time student of the work of Dr. Carl Jung. He is in the private practice of psychotherapy and psychiatry in Ann Arbor, Michigan.
Prior to his medical training he was a documentary filmmaker.
William (Bill) Eldridge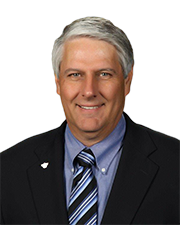 Bill Eldridge is a teacher in a suburban Dallas parochial high school where he teaches Freshmen Pre-AP and Sophomore College Preparatory English. After earning a Bachelor's Degree in Finance from the University of Illinois College of Commerce and Business Administration, he entered the U.S. Air Force where he spent the next seven years as a navigator and pilot for the Military Airlift Command.
After leaving the military, he was hired as a pilot for a major domestic airline where he spent the next twenty-seven years flying the DC-8, DC-9, Lockheed L-1011, Boeing 727, 757, and 767 aircraft.
In 2004, he took an early retirement from flying and attended the University of Texas at Dallas where he earned a Master of Arts in Aesthetic Studies with a concentration in creative writing. After having taught English at a community college for one year, he earned his teaching certification in English, Social Studies, and Speech and Debate. He has been teaching high school for the last seven years.
David L. Dyer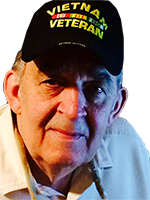 After 21 years of active duty service, David L. Dyer retired from the U.S. Army. His last duty station was at the Pentagon in Virginia. Little did he know then that he would embark on an entirely new voyage which would ultimately lead to his own brand of life-changing work as a writer and author. Today, Dave is a respected writer for local media in Metro Detroit and the author of From Darkness to Light, a memoir which "celebrates the bond of brotherhood and embraces David as a boy, as a veteran, and as the man he is today". He is active in several civic organizations, most especially veteran-related. Dave and his wife Janet live on Grosse Ile, MI. Their son, David Scott, now resides in the Chicago area.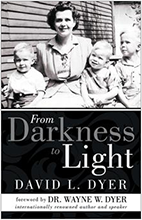 Colleen Ryan, RN, BSN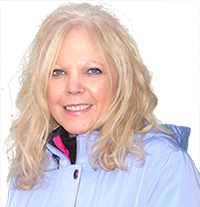 Colleen Ryan is a travel connoisseur with thousands of miles logged and hundreds of cities and towns explored across North America, Mexico and the Caribbean. Additionally, with thousands of nautical miles enjoyed across three oceans, Colleen is the person to ask when it comes to luxury cruises. Whether cruising the Pacific, Atlantic or Caribbean, she has a wealth of experience to share with you about the best of the world-class services aboard the world's largest ships and the most prestigious suites at sea.
Her early travel experience included visiting vacation spots throughout Michigan, surrounding states and Canada, camping with the family, cuising on the Disney's "Big Red Boat" and checking out exciting locations throughout the world as a member of the Nomads travel club. The Nomads, Inc., founded in 1964, was one of the first U.S. travel clubs. With its own terminal at Detroit Metro Airport, the non-profit club numbered hundreds of members and operated its own 146 passenger Boeing Super 727-200.
In her "other" life, Colleen is a Nurse. She earned her BSN, with honors, from the University of Detroit Mercy where she was awarded the McAuley School of Nursing Catherine McAuley Award. She is a member of Sigma Theta Tau honor society and also holds an R.N. Associates Degree of Science in Nursing from Henry Ford Community College, Dearborn, Michigan. Colleen is "Mom" to two sons, corporate executive chef scientist, Christopher and attorney, Erik.
Check out Colleen's new Encore Boomer affiliated travel website, www.cruisinfun.com.
Gail Albin, RN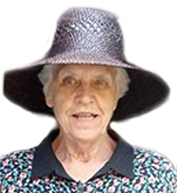 Gail Albin is a member of the Grosse Ile, MI Creative Writing Club. She has written and performed in Disaster Preparedness Skits for several communities.
A retired RN, CEN (certified emergency nurse), she is mother of three Baby Boomers and an active volunteer for the Red Cross, Henry Ford Wyandotte Hospital and other organizations. She teaches geography and civics to her home schooled ten-year-old grand daughter. Gail also enjoys making quilts for the World Relief.
Kyle Fairchild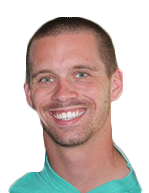 Kyle Fairchild grew up in Lexington, Ohio, with younger brother Seth and parents Jeff and Wendy Fairchild. He joined the United States Marine Corps in November of 2008. From January 2009 - April 2009 he was in boot camp at Parris Island, South Carolina. Six months later he was in Helmand Province, Afghanistan. Fairchild was the radio operator for a CAAT (Combined Anti-Armor Team). He ended his active duty contract in October 2012 and is currently a student at the University of Akron studying Marketing.
Become an EncoreBoomer Contributing Author
Have a story to tell? We'd like to read your story and post it on encoreboomer.com. Please email your text and attached photos to Ron Baker at: rbaker@encoreboomer.com