Opportunity - Your Legacy
---
Today I understand that my parents did everything humanly possible to prepare me for my life. They sacrificed and built a foundation of love. They were parents who were determined to stay together and provide a safe home, excellent healthcare, a healthy environment and never ending support for my brother and me. Their love and determination continues to serve me to this day.
I know these truths now because I have lived a major portion of the life they wanted me to have. In large part, they empowered me to live each day to the fullest because they helped me develop a sense of self-worth, self-confidence, a never-give-up attitude, an insatiable hunger for knowledge and truth, and empathy for my fellow humans and all living things.
This is the legacy we must pass to our children and grandchildren. So, how do we foster it?
For the most part it boils down to opportunity. Many of the tools we must have to pursue our natural right of happiness are in fact born of the material things around us. For instance, we must have a way to obtain substance and shelter. In our world that translates into education, training, employment of some kind, a healthy environment and an infrastructure in which to live – all of which are shaped by how we view our world.
Fortunately for us we have at least three opportunity-filled, world-view changing trends at hand, including: Sustainable Energy, Municipal-owned Fiber-Optic Connectivity and Public Banks.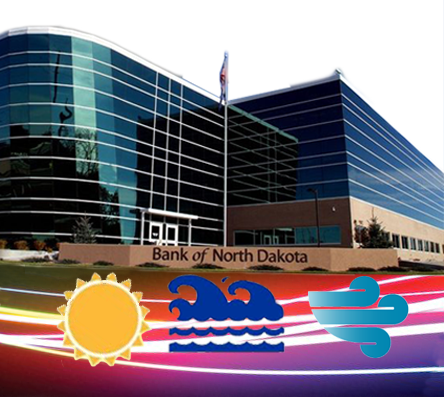 ---
Our Legacy Will Be Opportunity

The world is committed to Distributed Renewable Energy.
Let's make this "bold" statement right here: much of the world is already moving toward distributed sustainable energy programs which rely on power generated by individual homes, small businesses and energy companies via solar / wind / geothermal / fuel cell generated, sustainable "green" energy systems. Right now, today in the USA, even various financing options are available for home and business owners to install sustainable systems on their rooftops. Further, nearly every day, a breakthrough in sustainable technology is announced.
We are not talking here of some solar units on your roof to heat your swimming pool. We are talking much more. We are literally on the cusp of a sustainable energy revolution. It is a society changing revolution, in many ways remarkably similar to the microcomputer revolution and just as encompassing, if not more so. That translates into mega-opportunity.
All this is obvious to any person who is studying this emerging, society changing technology. Unfortunately, many in the US Congress and the "legitimate" media are not tuned-in to receive the signal. The facts show however, even if the Congressional majority refuses to see them, that society changing, distributed sustainable energy is going to happen in the USA as it is already happening throughout the world.
Why? Because it is now cheaper for citizens to create their energy from their own system than to buy it from the utility company; and, a whole lot of people will make a whole lot of money from changing millions of homes and businesses into distributed sustainable energy "nodes".
Here are a few excerpts from the recent Renewables 2016 Global Satus Report:
"The year 2015 was an extraordinary one for renewable energy. High-profile agreements were made by G7 and G20 governments to accelerate access to renewable energy and to advance energy efficiency. The United Nations General Assembly adopted a dedicated Sustainable Development Goal on Sustainable Energy for All (SDG 7). Despite a dramatic decline in global fossil fuel prices, the world saw the largest global capacity additions from renewables to date. However, continuing fossil fuel subsidies and low fossil fuel prices did slow growth in the heating and cooling sector, in particular."
"Precedent-setting commitments to renewable energy were made by regional, state and local governments as well as by the private sector. Global investment in renewables reached a new high, with investment in developing countries surpassing that of industrialised countries. The year culminated with the United Nations Framework Convention on Climate Change's (UNFCCC) 21st Conference of the Parties (COP21) in Paris, where 195 countries agreed to limit global warming to well below 2 degrees Celsius."
"Renewables are now cost-competitive with fossil fuels in many markets and are established around the world as mainstream sources of energy. Renewable power generating capacity saw its largest increase ever. Modern renewable heat capacity also continued to rise, and renewables use expanded in the transport sector. Distributed renewable energy is advancing rapidly to close the gap between the energy haves and have-nots." Go here for the full report (PDF).
---
Municipal-owned Fiber-Optic Connectivity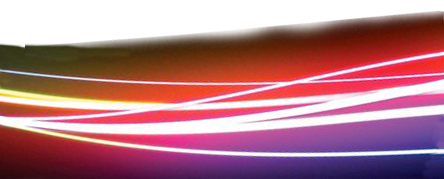 The proven benefits created when cities install fiber-optic broadband Internet are vast and nearly unimaginable. Here are a few: jobs are created; new businesses are attracted; existing businesses and critical jobs remain in town; home-based productivity is supported; healthcare, education, and research are helped; tech booms and incubate start-ups are stimulated; communities save money, which can be reinvested in local economies; home values are increased. (1.)
"Affordable, reliable access to high speed broadband is critical to U.S. economic growth and competitiveness. Upgrading to higher-speed broadband lets consumers use the Internet in new ways, increases the productivity of American individuals and businesses, and drives innovation throughout the digital ecosystem. As this report describes, while the private sector has made investments to dramatically expand broadband access in the U.S., challenges still remain. Many markets remain unserved or underserved. Others do not benefit from the kind of competition that drives down costs and improves quality. To help fill the void, hundreds of towns and cities around the country have developed their own locally-owned networks." (2.)
"Upgrading to higher speed broadband lets consumers use the Internet in new ways, increases the productivity of American individuals and businesses, and drives innovation throughout the digital ecosystem." - Executive Office of President Obama (3.)
Sources
1. "Municipal Networks and Economic Development", Institute for Local Self-Reliance (ILSR)
2. & 3. "The Benefits of Competition and Choice for Community Development and Highspeed Internet Access, The Executive Office of the President, Jan 2015 (PDF)"
---
Public Banks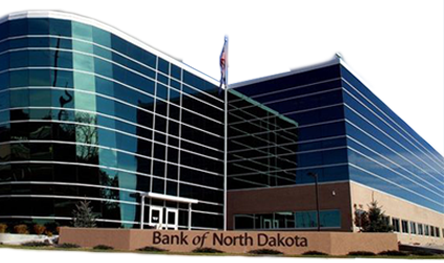 Are the roads, bridges, and water and sewerage systems in bad shape and out of date in your town, county or state? Do your schools have the funding to maintain buildings, purchase equipment and hire competent teachers and other public service workers?
I'll bet your community is as short on funds as mine. Road repair has been put off. School districts are forced to combine due to a lack of funding. School buildings are deteriorating. The list is endless. Americans throughout the nation believe local governments don't have the funds to adequately meet their fiscal responsibilities. Why?
In large part local, regional and state governments are going to the big Wall Street banks to obtain funding. And we, the public are paying Wall Streets exorbitant interest rates. The result is in a never ending debt cycle and in many instances bankruptcy. We are enriching Wall Street and putting ourselves into poverty.
Fortunately we have an opportunity to change the infinite debt game and free up financial resources which can be used to enrich our lives and build a safe, solid, functioning infrastructure legacy for our grandchildren.
Establishing a public bank in your state, county or hometown will go a long way toward helping create a solid financial resource legacy because it will reduce the interest rate on bonds that are issued to finance state, county or hometown infrastructure by an average of 50%. That translates into saving millions of dollars in interest payments. That's "found" money which can be put to use to benefit your community.
"Public banking is distinguished from private banking in that its mandate begins with the public's interest. Privately-owned banks, by contrast, have shareholders who generally seek short-term profits as their highest priority. Public banks are able to reduce taxes within their jurisdictions, because their profits are returned to the general fund of the public entity. The costs of public projects undertaken by governmental bodies are also greatly reduced, because public banks do not need to charge interest to themselves. Eliminating interest has been shown to reduce the cost of such projects, on average, by 50%." (1.)
"In North Dakota, the only state with its own 'mini-Fed,' the state-owned Bank of North Dakota routes its public lending programs through community banks. The Bank of North Dakota cooperates rather than competes with local banks, aiding with capital and liquidity requirements. Its deposit base is almost entirely composed of the revenue of the state and state agencies. North Dakota has more banks per capita than any other state, because they have not been forced to sell to their Wall Street competitors. The North Dakota Bankers' Association endorses the Bank of North Dakota, which has a mandate to support the local economy." (2.)
For the Grandkids… Isn't it time to create this financial legacy offered through establishing public banking in your state, county or hometown?
Sources
1. Public Banking Institute, FAQ.
2. Public Banks Are Essential to Capitalism, Ellen Brown, The New York Times, 2 Oct 2013. (Ellen Brown, a lawyer, is the president of the Public Banking Institute and the author, most recently, of "The Public Bank Solution.")
---